Who are we:
We are McGee's Entertainment, s.r.o., a customer focused company ready to do our utmost for your satisfaction. With us, you obtain the most professional service, a full range of the most attractive activities, special tours, cultural events, and assistance from our office placed right in the historical centre of the city seven days a week always between 10 am and 9 pm. Above all, we are locals passionate about sharing the best of Prague with you, and making your stay worthwhile.
Services we offer:
BOOKING SERVICE & TICKET CENTRE
You are welcome to use our online booking service and ticket centre where you can choose from numerous activities taking place in Prague as well as in other parts of the Czech Republic. These range from sightseeing tours and excursions both in and outside Prague to classical concerts, opera, ballet, drama or other performances. If you love sports or high adrenalin activities you are in the right place. You can play paintball, take a sightseeing flight, tandem jump or even shoot an AK-47! Experience something exciting while you are here in the Czech Republic!
We also make sure that all our partner companies are reliable and that our rates carry NO commissions or hidden extra fees. If you are already in Prague, you can visit us in person at our office located for your convenience only a few minutes' walk from the Old Town Square. We'll be more than happy to offer you our assistance, advice, recommendations, ticket services and much more..
For more information please go to www.trips-tickets.com (McGee's Entertainment, s.r.o. as Prague Trips & Tickets)
WALKING TOURS & EXCURSIONS
If you are looking for sightseeing tours, we are proud of the fact that McGee's can take care of all your needs without sending you somewhere else. We organize various walking tours around the city, including famous districts such as the Old Town, Jewish Quarter, Lesser Town or Castle area, as well as, specialized tours such as a visits to the underground premises of the Old Town Hall with its former prison cells and dungeons. Apart from these tours, which have become the trademark of all McGee's has to offer, we are also your source for organizing private tours, custom-tailored to suit your particular needs. If you should desire to see something out of the ordinary or simply to enjoy one of our standard tours on your own, we can provide you with highly knowledgeable, entertaining private guides. We make sure all our guides speak your language fluently and we guarantee our usual high-quality standards.
More information on tours we offer can be found at www.praguetourinfo.com (McGee's Entertainment, s.r.o. as Prague Trips & Tickets)
EVENING ENTERTAINMENT
We are here for you also if you are seeking any evening entertainment. Our ghost walks and evening walking tours are a well-established part of Prague's tourism landscape, having received high praise and accolades from tourists over the world. Ghost walks will take you to the less familiar crooked streets and alleys where it is easy to get lost while wondering on your own. On evening walks to Prague's famous sights you will experience the city in a whole new way, hear local stories and be able to enjoy it all in the relaxed quieter mood of the evening. The company was also featured on LivingTV's 'Most Haunted Live', 'Ghost Hunters International', 'World's Scariest Hauntings', and 'Dejay TV'.
These unforgettable tours can be found at www.mcgeesghosttours.com (McGee's Entertainment, s.r.o. as McGee's Ghost Tours of Prague)
ACCOMMODATION
Are you seeking to rent a short-stay apartment in the center of Prague for a reasonable price? Our cozy and efficient apartments are easy on the budget, located just a few minutes away from the Old Town Square. It is the perfect combination for anyone desiring to save money without losing the benefit of convenience!
More information on apartments we offer can be found at www.oldtownhomeprague.com (McGee's Entertainment, s.r.o. as Old Town Home Prague)
The company McGee's Entertainment, s.r.o. (Prague Trips & Tickets, McGee's Ghost Tours of Prague and Old Town Home Prague) is registered in the Czech Republic, Mestsky soud v Praze, oddil C, vlozka 176093.
Address: Tynska 7, 110 00 Prague 1
Registration Number: 24807621
VAT No: CZ2480762
The people behind the company: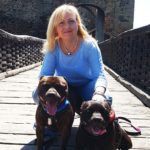 HANA MCGEE
is the heart and brain of McGee's Entertainment, s.r.o. Hana is an experienced manager, she is well-travelled, inventive and she dedicates all her experience, extensive knowledge and energy to improving the service for you. She is the one who develops new concepts, makes sure our web sites are user friendly and contain all the information you need. She deals with those of you who would like private tours and customizes them for you. She also chooses the best sights to take you to if you decide to join any tour we offer. In short, whether you've visited our web or office, enjoyed our walks and guides or have been helped by any of the ladies behind the counter, it is thanks to Hana. She organizes everything and chooses her staff and colleagues always with customer satisfaction in mind.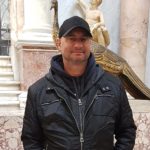 LADISLAV PROCHAZKA
makes visions and ideas happen. He is the one who deals with hotels and other accommodation providers, with restaurants' managers, with transportation companies and historical site owners and keepers. He guarantees your comfort, timing and access to historical buildings. If you have learnt about us from a leaflet in your hotel reception or other public places, Ladislav is behind this. He makes sure you know about us and you have the opportunity to discover the unique tours we have to offer. He is always more than willing to go out of his way to help make sure your visit to Prague is a comfortable, stress-free and unforgettable one.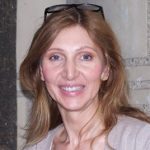 RENATA STRNADOVA
is the soul of our office in the centre of the city. If you come in person, she will help you choose the best tour or performance for you. She can help you with purchasing tickets or directions or recommend you the best places to eat out. She's always there for you and does her best to answer all your questions about the city and its virtually endless possibilities. She also takes special care of our reservation system and administration. So if you appreciate how efficient, orderly and professional these services are, it is Renata's job well done.
Our tours:
Client Testimonials
"
Dobrý den, Včera 7.6. v 19.00 jsem absolvovala s dcerami a 11-ácti letou vnučkou akci "Pražský hrad za soumraku" . Díky průvodci Tomášovi, to byl pro nás nezapomenutelný zážitek. Nejenže má vynikající znalosti a vědomosti o naší historii, ale navíc bylo znát, že ho to baví, zajímá, byl vstřícný všem dotazům a navíc vtipný. VYNIKAJÍCÍ!!!!!!!!!!!!!!!!! Více takovýchto průvodců. Děkujeme.
Dana, Martina, Veronika a Terezka
"
Dobrý den, chtěla bych touto cestou poděkovat za úžasný zážitek, který nám poskytla Prohlídka Pražského hradu za soumraku. Hlavní dík patří průvodci Tomášovi, který nás nejen prováděl ale prohlídku okořenil pověstmi a historkami, které nejsou až tak známé. Ještě jednou, děkujeme (na prohlídce jsme byli v pátek 10. ledna 2014 od 18 hodin).
Ivana a Karel Přibylovi, Liberec
"
The guide Tomas was very helpful, speaks a good english and high knowledgeable. The lunch was very good. In the boat trip i could see a diferent point of view of Prague. And the last part, in the castle was amazing.
Joao Velloso Itabira, Brazil
"
My wife and I took this tour to get a broad experience of all the attractions in Prague. Tomáš was our guide, and he was extremely knowledgeable about the history, culture, architecture, folklore, and people. We were overwhelmed with good information. The tour is really all inclusive, with a meal and a boat ride on the Vltava. Tomáš was very easy to understand, walked and talked at a good pace, and was glad to answer our questions, even the dumb ones. This is a very good way to see the major landmarks in Prague and experience the city.
Bob K, Prague
"
David was our tour guide and he was really friendly, gave us a great tour with some spooky stories but also covering a bit of history of the buildings and city which was great and really made the city come to life. It is so much better walking through a city when you know some of the legends and history about the place! The tour was the perfect length and we all really enjoyed it. It is not the scariest of tours which was perfect for us because I am a wimp but it was entertaining and David was brilliant, well worth it.
B D Skipton, United Kingdom
"
"Klasse ! Pünktlich und freundlich !!!" Sehr gute Bewertung. Trotz Flugverspätung, war der Fahrer nach kurzer Benachrichtigung pünktlich am Flughafen !!
Juergen from Hoehenkirchen, Germany
"
This is a really great way to break up the sight seeing - our guide, Brian, was really entertaining and knowledgeable and the ghost stories of Prague were fascinating! We also did the extended paranormal tour of the underground tunnels beneath Old Town Square which was a wonderful spooky extra and well worth the small extra charge. I'd recommend this to anyone, whether you believe in things that go bump in the night or not...
J S, London, United Kingdom
"
Our guide Emanuel [a Portuguese who spoke good clear English in an entertaining way] gave a fascinating tour of old dwellings - some around 800 years old, situated underneath the Prague Town Hall. The hour long tour should appeal to anyone with an interest in archaeology or history, particularly if not too upset by the occasional gruesome detail.
David B, England
"
We went on the tour on 4/12/12, our guide was Rebekah. We did the extended tour which included the underground tunnels. Our guide was great, friendly, fun and full of the Normal tales you find on this kind of trip. Almost every city we visit we end up on a ghost tour, we enjoy the stories and getting to see different parts and perspectives of a city. Ok we didn't see any ghosts, not an earth shattering surprise but we enjoyed it all never the less and thought it was very good value for money!
Gordon-Joanne Northumberland