Would you like to explore amazing Prague with professional guide? We offer you several private tours across the capital of the Czech Republic. You can explore Prague city on foot, by boat or by tram. Choose one of our favourite tours: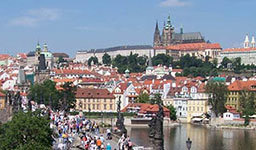 This is your all inclusive tour, perfect for short stays and city breaks. Accompanied by an experienced guide with an in-depth knowledge of Czech history, you'll explore the Old Town, visit the Jewish Quarter, then have lunch at a Czech restaurant tasting traditional Czech food. After lunch you will take a river boat cruise on the Vltava with commentary and complimentary beverage, then walk through Kampa Island and the Mala Strana before taking the tram to Prague Castle. Walking really is the best way to see Prague as many of the main attractions are not accessible or visible from a car or bus. Your walking tour, meal and river cruise are all included in the price. If you want to make sure you see the best of Prague, this is the tour for you.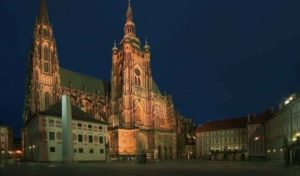 Take a journey with us from the cobbled streets of the Old Town, across the river through the Castle District, where you will visit sites such as the ancient Strahov Monastery, majestic Loreto and Cernin Palace. Walk the magical winding streets of the 'New World' as night descends upon the city and hear legends from the reigns of Good King Wenceslas and Charles IV. Hear how scientists and magicians were attracted to Bohemia during the unique reign of Rudolf II, and how alchemy, magic and astronomy have placed an important part in history. Enjoy the castle grounds and famous 'Golden Lane' as you avoid the daytime crowds and distractions, and as night falls enjoy the spectacular views the city has to offer from the largest castle complex in the world.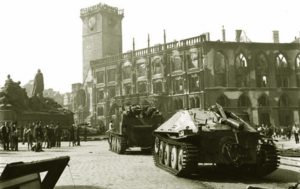 Delve into a different era of Prague's past, that of WWII and take an eye-opening tour of locations associated with events in World War II. Learn about conditions in wartime Prague, the Nazi occupation and Operation Anthropoid. Visit the St. Cyril and Methodious Cathedral, the last resting place of those famous assassins and the site of events that will be remembered forever. Learn about Prague's unique wartime past, secret hideouts and The Prague Uprising of 1945.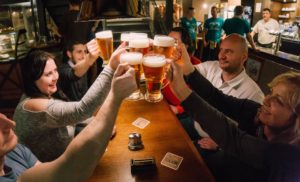 After a long day exploring the tourist sights of Prague, it is time to head away from the Old Town and spend the evening drinking like a local. On this three-hour tour with experienced guides, guests will have the chance to experience a typical Czech pilsner pub with a unique past and local microbreweries offering some of the best beer in Prague. Snacks will be provided and our knowledgeable beer guides will explain the exciting history of beer dating back to ancient Egypt and a tour through a microbrewery will help guests discover the fascinating science behind brewing.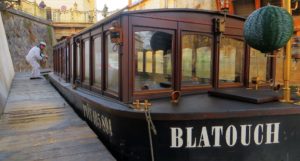 Stroll with us through Prague's grand history! This three-hour tour is perfect for those who want to combine an afternoon river cruise with a visit to Prague Castle. The tour starts on the Old Town Square and takes you down to Charles Bridge, where you will board a 'Prague Venice' boat for a relaxing cruise along the river. Whilst listening to the commentary and taking in the magnificent views, you will be served with drinks and refreshments. After disembarking, your guide will take you across Charles Bridge, whilst enlightening you about its intriguing history. On your way to Prague Castle and the awe inspiring St. Vitus Cathedral, you will be led over Kampa Island and Lovers Bridge and pass the Lennon Wall. A perfect way to spend an afternoon and get to know Prague.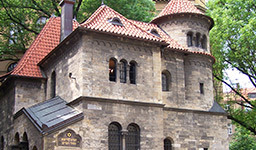 This tour is an in-depth, yet quick over view of the rich history behind the monuments and famous sites in Prague's Old Town and Jewish Quarter. Enjoy a pleasant stroll around Old Town Square and get familiar with the history, legends, and significance of place such as the Astronomical Clock, the Jan Hus monument, and the Charles University or the Old-New Synagogue and the Old Jewish Cemetery. Come get lost in time as you discover the wonderful history of Old Town and awaken a love for the City of 100 Steeples that will last a lifetime.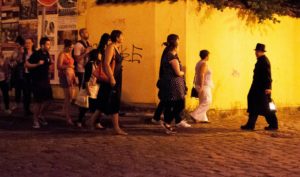 This is our most popular walking tour, taking you to the most haunted sites of Prague's Old Town. You'll explore the cobbled lanes and narrow alleys where apparitions are said to lurk, hear tales of murder and lost souls, and will finally arrive at the site of the largest execution in Czech history. On this tour we focus on the legends, mysteries and ghost stories associated with these locations, as well as giving a brief introduction to the sort of scientific methods used to investigate the paranormal.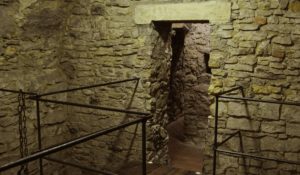 This is one of the scariest tours we offer. You'll head down beneath the Old Town Hall and Astronomical Clock to explore the former prison and torture chamber by lamplight. These rooms have been investigated by several paranormal experts and TV crews, including the UK's "Most Haunted", and many strange phenomena have been reported there. You'll have the chance to snap some photos, see if you can spot any spirits, and you'll hear about the gruesome history and fascinating characters who once occupied these dark places.
Our tours:
Client Testimonials
"
Dobrý den, Včera 7.6. v 19.00 jsem absolvovala s dcerami a 11-ácti letou vnučkou akci "Pražský hrad za soumraku" . Díky průvodci Tomášovi, to byl pro nás nezapomenutelný zážitek. Nejenže má vynikající znalosti a vědomosti o naší historii, ale navíc bylo znát, že ho to baví, zajímá, byl vstřícný všem dotazům a navíc vtipný. VYNIKAJÍCÍ!!!!!!!!!!!!!!!!! Více takovýchto průvodců. Děkujeme.
Dana, Martina, Veronika a Terezka
"
Dobrý den, chtěla bych touto cestou poděkovat za úžasný zážitek, který nám poskytla Prohlídka Pražského hradu za soumraku. Hlavní dík patří průvodci Tomášovi, který nás nejen prováděl ale prohlídku okořenil pověstmi a historkami, které nejsou až tak známé. Ještě jednou, děkujeme (na prohlídce jsme byli v pátek 10. ledna 2014 od 18 hodin).
Ivana a Karel Přibylovi, Liberec
"
The guide Tomas was very helpful, speaks a good english and high knowledgeable. The lunch was very good. In the boat trip i could see a diferent point of view of Prague. And the last part, in the castle was amazing.
Joao Velloso Itabira, Brazil
"
My wife and I took this tour to get a broad experience of all the attractions in Prague. Tomáš was our guide, and he was extremely knowledgeable about the history, culture, architecture, folklore, and people. We were overwhelmed with good information. The tour is really all inclusive, with a meal and a boat ride on the Vltava. Tomáš was very easy to understand, walked and talked at a good pace, and was glad to answer our questions, even the dumb ones. This is a very good way to see the major landmarks in Prague and experience the city.
Bob K, Prague
"
David was our tour guide and he was really friendly, gave us a great tour with some spooky stories but also covering a bit of history of the buildings and city which was great and really made the city come to life. It is so much better walking through a city when you know some of the legends and history about the place! The tour was the perfect length and we all really enjoyed it. It is not the scariest of tours which was perfect for us because I am a wimp but it was entertaining and David was brilliant, well worth it.
B D Skipton, United Kingdom
"
"Klasse ! Pünktlich und freundlich !!!" Sehr gute Bewertung. Trotz Flugverspätung, war der Fahrer nach kurzer Benachrichtigung pünktlich am Flughafen !!
Juergen from Hoehenkirchen, Germany
"
This is a really great way to break up the sight seeing - our guide, Brian, was really entertaining and knowledgeable and the ghost stories of Prague were fascinating! We also did the extended paranormal tour of the underground tunnels beneath Old Town Square which was a wonderful spooky extra and well worth the small extra charge. I'd recommend this to anyone, whether you believe in things that go bump in the night or not...
J S, London, United Kingdom
"
Our guide Emanuel [a Portuguese who spoke good clear English in an entertaining way] gave a fascinating tour of old dwellings - some around 800 years old, situated underneath the Prague Town Hall. The hour long tour should appeal to anyone with an interest in archaeology or history, particularly if not too upset by the occasional gruesome detail.
David B, England
"
We went on the tour on 4/12/12, our guide was Rebekah. We did the extended tour which included the underground tunnels. Our guide was great, friendly, fun and full of the Normal tales you find on this kind of trip. Almost every city we visit we end up on a ghost tour, we enjoy the stories and getting to see different parts and perspectives of a city. Ok we didn't see any ghosts, not an earth shattering surprise but we enjoyed it all never the less and thought it was very good value for money!
Gordon-Joanne Northumberland